Twenty years ago today I went to an open mic at a Jazz club in Washington, D.C. to do an open mic.  I had been mulling trying my hand at stand-up comedy for almost an entire year based on encouragement from some friends in college and a need for a hobby to deal what was undoubtedly a bout of depression during my second year of law school.  Had the crowd at the jazz club been less forgiving for what was most likely mediocre jokes then maybe I would have avoided two decades of sado-masochistic torture, but thankfully, for several dozen people spread across the globe, the audience at the Takoma Station Tavern that Monday were kind and encouraging to a tall, law student trying his hand at comedy.  So to commemorate this I put together the list of my top 20 moments/experiences from my 20 years in comedy.
20. Banned from Two Clubs in San Antonio, TX
The last time I performed in San Antonio, TX was Summer of 2013. There were two clubs – LOL, which was a wonderful place with great accommodations. The other was a dump called Rivercenter, which housed comics in a room with so many roaches I thought it was a tribute to Indiana Jones and the Temple of Doom.  You can read more about it HERE, but the bottom line is I was banned from both clubs (they were owned by the same people) for writing a humorous blog about the experience. But shortly thereafter Rivercenter stopped using the condo and years after that the club closed. So to the roach pimps who ran Rivercenter I have this: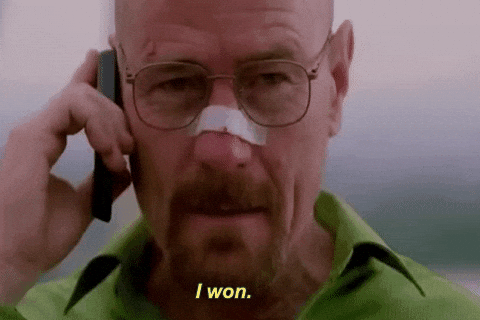 19. Won a Contest at the DC Improv
In my 3rd year of law school I won "D.C.'s Funniest College Student" – so like a 7th year senior I ended up too much for all the young folk. This won me my first paid week of comedy work, emceeing for Gary Owen in August of 2004.  And the rest is mediocrity.
18. Trump Easter Video
"But J-L, why isn't this higher on the list?? It's how I discovered you!"  Well, this video has to be on the list of course for the positive impacts (money, hundreds of thousands of passive fans, hanging out with Richard Marx and David Frum to name a couple of people who've gone out of their way to show me appreciation – Bradley Whitford and Jane Lynch deserve special mention as well, though I have not met them in person).  But this video has too many negatives to go higher. First of all, the vocals were not even close to my best at the time, let alone the future improvements I have made.  Secondly, I was sort of settled into a mentally stable, semi-retirement from comedy.  Without mentioning any specifics as they related to other artists, the industry, fans the Internet, I have not had a good night sleep since this video went up (with the exception of various oxy-induced slumbers following multiple surgeries).
17. The Goldhawk Show in Hoboken, NJ
For a few years early in my career I helped run a show with my friends Jim and Pat. It was a nice bar, in a nice town and we usually had good comedians on their way to stardom.  Nothing more to say about it. It is just one of the fonder memories of my time in comedy.
16. Dave Chappelle's Noirnette
This video was simply a continuation of something I have done for a little more than half my career and that is mocking celebrity comedians whose act and, more importantly, their fans, become parodies of cult leader and cult members.  This was me pointing out early that Chappelle was using the stage to pontificate more than tell jokes. I felt the critiques launched at Hannah Gadsby equally applied to Chappelle (but don't say that to a Chappelle fan) so I made a Black Nanette AKA Noirnette (the impression got better but this is my favorite):
15. Diamond Maker
Even though I am still happy with my first album, Racial Chameleon, which I always expect to be crappier than it is when I listen because of how relatively new I was, Diamond Maker, my sophomore effort, gets the place here.  The main reason is I spent about 6 months transforming vulgar screeds at open mic regarding a deeply troubling relationship into good material for everyone to enjoy.  I was able to use comedy to deal with some things, but also developed the skill to make unfortunate things into good comedy.  Now, the real solution would have been to seek a therapist at this point, but then I would have possibly been a happier person and you would have been denied all this comedy.
14. Trumpgotz on The Dan Lebatard Show
This would be higher on the list, if not for the way I was eventually dismissed by the show, but as a complete nobody going nowhere in comedy by 2016, the fact is that this show was the launch pad for my Trump impersonation. I basically submitted word for word re-enactments of the show's co-host, Stugotz, but in Trump's voice, to highlight the similarity of their thinking.  When the show host put up a Twitter poll in 2018 asking "Is Trumpgotz the funniest thing ever?" Over 11,000 fans voted and over 8300 clicked "yes."  Like several things on the list it was, at the time, validation of my work and talent because there was no connection or inside scoop for me. My videos and concept spoke for themselves.
13. The Black Guy Who Tips & Stand Up with Pete Dominick
The two podcasts (and three people) responsible for even getting me to this point, other than myself are Rod and Karen of The Black Guy Who Tips and Pete Dominick of his eponymous show.  Their open doors to having me on their shows, as well as their warm and engaged fan bases sustained my comedy career and increased my fanbase when I was without any shows (kind of like now if you look at my calendar).  Being part of their respective podcasts worlds has been as much of a blessing as one can receive in the comedy world.
12. Thots & Prayers
I had one take to do this album in Philadelphia in 2018 and had decided that it was going to be my last album.  What I ended up doing was a 100 minute double album that when finished performing I just gave my friend and opener for the show, Chris Lamberth an exhausted hug.  I am not sure I have ever had a "leave it all on the floor" type performance in my comedy career that matches this one.  Here's one of the opening jokes:
11. My Blog
You are reading it right now.  For almost two decades I have been writing my thoughts and experiences as a comedian in over 1000 pieces.  Some are super funny. Some are super thoughtful. Many are both.  But if an anthropologist ever wanted to cover comedy in the 21st century in America (why the fu*k would he/she/they want to do that?) I would like to think there is no better resource than the perpetually struggling, supremely talent and foolishly honest writings I have compiled on this site. I have been a writing tear recently, but for the greatest hits spend a day or two HERE
10. The Adam Carolla Show
Even though I drifted away from the show as it drifted more stridently and uncomfortably right, ACS was the first big opportunity that I got on my own (a bigger, better and more meaningful version of the Lebatard experience, minus the disrespectful dismissal).  I was a guest 10 times on the show and it never got old looking on iTunes and seeing my name as the title of the episodes.  Despite political differences and my increasing discomfort with some of his audience, Carolla gave me a shot to be on his show simply because he thought my impression of him, which he saw on Twitter, was funny.  Very few people in this business ever do something like that and I will always be grateful. (The below video features a very early (not good), fast talking Trump (he did speak faster in his first campaign) impression along with Carolla)
9. Billions on Showtime
Of course this was one of the coolest experiences of my life. Having a solid guest role on a hit TV show!  But the reason it is not higher is that it felt more like I got lucky.  And don't get me wrong, with all the bad luck my career seems to careen into, I am grateful for good luck!
8. Making Podcasts Great Again
Doing over 400 podcast episodes (between the feed and Patreon) and probably 50 paywall videos as Trump is both disgusting and one of the things I am most proud of.  I cannot wait to end the show, but am still proud that I can still make it funny. It is basically it's own alternate Trump universe that more often than not, collides with, or predicts, real life.  And probably the most popular podcast in the history of Idaho Militia Christian Bible Tech State College.
7. Half Blackface Tall Boy
With no agents even having meetings with me from March 2020-present, with Twitter shadowbanning me in early 2021, which conservatively has cost me $50K since, and with a killer hour of material that I could finally perform for people, I decided 2021 was the year I had to make my first special.  I had self-produced 6 albums in my career, but believed that with an appearance forthcoming on Billions, I could really create a new narrative and a new set of fans (and even more importantly, trigger a different algorithm)  that could elevate my stand up career. So I decided to work with the industry and give up some up front money for a bigger impact for the special.  As of this typing, I recorded Half Blackface twice (587 days ago and 380 days ago, respectively) and I still have no idea of its future.
But rather than just complain and be depressed over losing the single best opportunity in my career, I complained, was depressed AND worked on a new hour.  So my second first special, TALL BOY, is now available on my patreon and will be available for wide release and in album form by the end of June.  So when comedy tries to choke you to death on lemons, you make lemonade.
6. Patrice O'Neal Asks Me to Emcee Again
There have been two comedians who have specifically asked for me at a comedy club. My friend Rob Maher let me feature for him years ago during one of my worst stretches of no work. The other was Patrice O'Neal, who asked me to emcee for him on his next visit to the DC Improv after being lucky enough to emcee for him the previous year (I am the man introducing him (and getting roasted by him) on his albums Mr. P and Unreleased.  I think the best way to tell this is with the tribute I wrote for him after his passing in 2011, which ends up being oddly prescient about my own career.
5. The Late Late Show
My network debut and apparently my network finale:
4. Louis CK Tells The Classics
I had always been a Rock-Giraldo-Burr-Gulman guy at this point in my career, but Louis CK was the undisputed champ at the height of his powers and scandal free.  Tired of being told that I was a "hater" by all my friends, simply because I was not a big fan, I decided to do what I always do – make my case through comedy.  People are more universally praising of the video now, but when I put it out, almost as much a challenge to the blind devotion of his fans as a showcase of my comedy skills, I received probably about 35% viciously negative comments.  It was played on Rogan and other big shows and even got me two meetings with managers (the last two meetings with talent reps I would have in my career (just over 10 years ago)). I've done a lot of great sketch videos and a lot of good impressions, but this one was basically a comedy David vs Goliath (metaphorically as I am actually closer to a goliath) and for 5 minutes, David won here as well.
3. Keep My Enemies Closer
Until Half Blackface this was the album I cited as my best work.  There are some bits (and some titles of tracks) that I would modify or just simply not do today, but it still stands as probably my most hard hitting and funniest work until Half Blackface.  What made it extra special to me was that there were only about 29 people in attendance in a small room in Long Island City.  But I was so desperate to get what I knew was A+ material out that I performed like I had 29,000 in attendance.  As Rich Vos said on his podcast years ago, "the guy who did the Louis video – he's got some funny stuff. I heard him on Sirius. It sounded like no one was there, but it was funny."
2. Rejecting an "Offer" from a Comedy Content Company
Podcast listeners of mine know this story, but to put it succinctly – a company wanted to partner with me to promote my albums as part of their catalogue. I had worked with them previously in a talent-management capacity so it struck me as odd that they wanted a piece of my IP, despite flat out rejecting me.  Despite being broke and desperate for any industry connection I said no.  Until Half Blackface, I have owned 100% of my work (my instincts told me not to trust) and that 100% ownership has been worth over $150K since 2014.
1. The Warden Signs a Headshot for my Uncle's birthday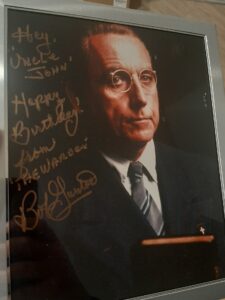 Knowing how often comedy makes me feel unhappy and disrespected, number one was a very easy choice.  Thanks to the Trump Easter video one of the many celebrities who began following me in 2020 was actor Bob Gunton, best known as the warden in The Shawshank Redemption.  My uncle was a big fan of his work and I asked Mr. Gunton if he would mail my Uncle a signed headshot for his birthday. He did. It arrived on my Uncle's birthday, which happened to be… June 2nd. My uncle was genuinely thrilled.  He passed away 3 months later. So that is the last gift I gave my Uncle and it was probably the best one I have given him, even though all it cost me was a DM on Twitter.  So if and when I finally abandon the Titanic that is my comedy career, this will definitely be the top of the list of things I've gotten from it.
Thanks to all of you who have helped make this 20 year run bearable in the bad times and more fun during the good times.