This weekend represented the end to the longest slump in my comedy career. 7 months in between road work.  There are several possible reasons for this bad streak: bad luck with e-mail response, blacklisted for naming some notorious pieces of sh*t within comedy, making funny videos about people in comedy (the group of people who never stop claiming that "nothing should be off limits" in comedy), or less available work because of the need to work shittier comedians with managers who leverage their bigger clients to get their less talented ones force fed upon the general populace.  Whatever the reason is for my historic dip, this weekend was a break from that as I featured for Michael Ian Black for four shows at the Arlington Cinema & Drafthouse.  So as usual, though I am rusty having not written a road recap in 6 months, let's start from the beginning.
On Friday morning I headed to Penn Station to catch Amtrak to DC.  I arrived with perfect timing as the train track was called just as I got in view of the big board with all the track assignments.  Now, anyone who knows Penn Station knows that when a track goes up, unlike every other train station in the northeast corridor where orderly lines emerge, a mob scene immediately develops with half of the people attempting to form something close to a line while the other half begin to attack the front of the line from 5 to 6 directions, as if they cannot see the line.  Every time I get a train at Penn Station I am reminded how horrible humanity is.  We don't need an apocalyptic situation or a water or food shortage to see humanity at its most savage; we just need a track assignment in Penn Station on a Friday.  The best part was when I was in the middle of the line a man just sort of slide into the line right in front of me.  I just tapped him on the shoulder and said "there's a line."  He then sheepishly moved all the way back (having a good foot in height and 100 lbs in weight on someone makes enforcing moral order a little bit easier).  I felt good, but I realized that it didn't really matter.  Just the fact that in a random sample of Amtrak riders, 50% of the population does not give a shit for order or respect for other people irritates me so much.  The only silver lining is that the people that cut the line, rushed the middle, etc. came from all backgrounds, proving that economic status, sexual orientation, gender and race make no difference in how awful human beings are. #AllLivesSuck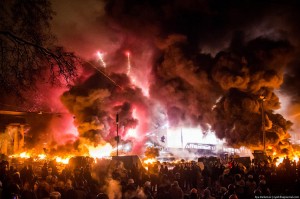 So with a good, angry sweat built up observing this I grabbed a seat next to an old lady reading a Kindle (while I read my hard copy book) and headed to DC.
I checked into the Arlington Hyatt, which thanks to good luck on Hotwire.com turned out to be a very nice hotel and across the street from a Metro station.  For those of you that do not know Hotwire, it is like gambling for middle and lower class travelers.  You put in your address and it gives you anonymous hotels within certain distance ranges from your given address. It tells you the stars of the hotel, the price you will pay (always cheaper than other travel sites because it ends up helping hotels you might not book on another site because of either the name or the distance). So you could end up with a hotel 3 blocks from your destination or 4 miles (my range was 0 to 5.5 miles that I picked from).  So I was very happy to get a hotel off of a Metro station, 3 stops from the Drafthouse when it could have been a disaster (and they are non-refundable – you only learn your hotel when you have already paid).  It is a very thrilling way to start a mundane trip. But possibly not riveting blog reading.
The shows were really fun at ACDH, as they were the first time I was there in 2014.  I began a bit rusty, but to be fair (since I never hesitate to shit on crowds that suck) they were easy/very pleasant audiences.  The most important thing I learned from the 1st night was that I needed to retire a Ronda Rousey joke I tell. Here is the offending part:
Even more than Hillary Clinton, I feel like Ronda Rousey is a more impressive feminist hero.  Because she is not just doing what a man does, but she is so impressive men might want to be her, without thinking of gender first. I mean she's rich, she's famous, she's ripped and she gets applauded for beating the shit out of women. What guy wouldn't want to be her?
Now the joke is a solid joke in terms of structure and punch line, but I finally realized (the joke has hit well 50% of the time for me and fallen flat 50% of the time in the 10-12 times I have told it) that I have to quit telling it. If I was 5'3″ and 105 lbs I could probably get away with it because (as I discussed with the emcee of the weekend) it would rise to the level of absurd and the joke would feel less like a viable threat.  However at 6'7″ 275 lbs the idea of hitting a woman is sort of impossible to make funny even if the joke technically works.  #LargeComediansPunchlinesMatter
The second night was outstanding.  I had dusted off some of the rust of the first night and both shows, especially the second one, were killer. Sadly, videotaping is not allowed at ACDH, even by comedians so the set will only live on in the hundreds of oral re-tellings of the feature act's legendary performance by the hundreds in attendance.  New bits killed, old bits killed and by the end of the night I only had 5 of the 26 CDs I brought to sell (I lost 21 on the Metro – KIDDING – I sold 21 copies because I am very good at stand up comedy).
So it was a great trip and it felt good to be on the road again, even if just for a few days and even if I spent Saturday in my hotel reviewing e-mails for my daytime legal work.  I feel like the two best parts of road work are leaving and returning: the excitement of going to perform for new people and then the mental exhale of knowing you will get back home to your usual comforts: cookies and a TiVo. #Blessed
For more opinions, comedy and bridge burning check out the Righteous Prick Podcast on iTunes and/or STITCHER. New Every Tuesday so subscribe for free!