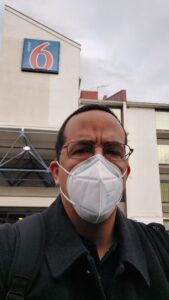 This weekend I made my way down to Washington, DC for a pair of shows as I prepare for the re-taping of the special whose name we dare not speak.  The trip began with an Uber ride worthy of the Fast and Furious Franchise and ended with a woman yelling at me that she had been abused by a priest.  Let's just get into the recap!  Also the recap of my Buffalo road trip is part of a bonus episode of my podcast now available on my very robust and very cheap Patreon. Link available on my website menu above.
I don't have friends. I got Uber
I have not used Uber in many years. I deleted it off of my phone and have used Lyft when I need a ride app because I believe choosing the company with fewer scandals and sexually assaults is responsible and engaged citizenship. But when I am about to miss my last chance to get to DC on time on a Friday, my sympathy for Me Too becomes AFTER ME!  The wait for Lyft on Friday afternoon was "limited availability." which struck me as odd so I asked my girlfriend if she still had Uber on her phone. She did because our relationship is a lie!  "I THOUGHT WE AGREED TO DELETE UBER!  But while you still have it can you check if a car can get me?"  The wait said 15 minutes, which would get me to Newark Penn Station at 3:08 for a 3:13 train.  Close call, but I had no option. And then I waited about 23 minutes. So right there it seemed my window had all but closed. When I got in the car, the school crossing guard stopped us before we could go through the light. I slapped my (non-surgically repaired) knee and said "FU*K!"  My driver remained calm and non-judgmental and said "you are in a hurry?  I will do my best to get you there quickly."
What proceeded was one of the two greatest cab performances I have ever been part of.  The first was the guy many years ago who got me from LaGuardia airport to midtown Manhattan in record time and for the cheapest price I'd ever had by using a series of side streets. It was Harry Potter level shit.  The other one was this driver who employed barely legal and perhaps extra-legal methods to get me to Newark Penn with six minutes to spare. It was like a Fast and Furious reboot where Dom is behind the wheel and The Rock is anxious and hasn't been to the gym in a while sitting in the backseat.  And Vin Uber managed to never really be reckless. The ride was $20 but I gave him $40 in cash as a tip and told him his heroism that day would be immortalized in a comedian's blog.
Night 1: Washington, DC
On my Acela train to DC (I call the Friday afternoon Acela to DC the adultery express, simply because it seems to feature a high number of attractive women and old men) I sat next to a woman who sort of looked like an older, but healthier Lindsey Lohan. When I got to Union Station I ate a Chopt Salad and mapped out my set for the 8pm show at Baby Wale (no affiliation with the the DC rapper, though I assured the crowd that there would be a cease and desist order arriving any day). Several die hard fans showed up, as well as middle aged women who I believe left very disappointed that I did very few impressions and lots of jokes that were not super nice.
After the show, show booker and comedian Jon Yeager drove me to Springfield, VA where he had booked me a Motel 6.  During my stay I thought there might have been a tear drop tattoo convention being held in one of their presidential suites, but it turns out it is just sort of a motel for ruffians.  As I told the crowd on Saturday, they didn't leave the light on, but the moonlight shining off of the police caution tape did create a warm, welcoming glow. I was in Room 114 because we could not afford the upgrade to where the players dwell.  This was my second hotel in the last 6 months with bulletproof glass for the front desk, in case you are wondering if fame and fortune have had a positive effect on my career.
Night 2: Culpeper, Virginia 
The next day I read, but to make up for that un-American activity I ate breakfast at McDonald's and lunch at Chick Fil A.  To kill the afternoon before Jon picked me up for the trek to Culpeper (one p, so I pronounced it Culpeeper to the crowd for the night) I reviewed my first special taping to make more notes for the re-taping on May 14th.  Remind me never to do that again. That set and crowd really should have been my walk-off and I was tempted on Saturday while listening to call off the second taping on principle.  But the thing about principles and comedy is that principles always lose and no one cares. So SHOW STILL ON!
The show in Culpeper was at The Sangria Bowl – a very nice Latin restaurant with a staff of nice young Latin women. it was located across the street from the Culpeper GOP headquarters so I couldn't tell if this was some sort of advanced Get Out trap to lure me in with tostones and attractive Latinas while the sundown committee across the street plotted my demise, but I stayed anyway.
The show went well. A remarkably diverse crowd for a town that the census lists as 109% white.   I worked through material and issues and was ready to close with my bit on Holy Water when a woman yelled.  Now the first time she yelled was to tell me she did not believe I was half Black.  But I eventually won her over.  The next time she yelled was 3 lines into my Holy Water bit to say "I WAS MOLESTED BY A PRIEST!"  Now, there are many ways to deal with a heckle or an interruption, but that is a tough one. Perhaps if I was some edge lord douche I would have said "well he had terrible taste" or "well at least it was not a boy" but sometimes battles are not worth fighting, so I just said "Obviously I am very sorry to hear that.  Well, let's move on to my bit about how my Mom beat breast Cancer" (which is what I did – comedy life hack – a great time to work on material that is often somewhat uncomfortable  is when an audience member has screamed about being a victim of child sexual abuse – the crowd is then way more amenable to Cancer material than they might have previously been."
After the show Jon and I chatted with some new fans (at least one of whom said they would read this blog – THIS IS A FAN TEST) and then drove back to the Motel 6, which had actually been downgraded to a Motel 4 during the day. We stopped at a Wendy's where I treated myself to a medium chocolate frosty and then slept for 5 hours before waking up to go to Church, during which a priest yelled at me "I WAS MOLESTED AT A COMEDY SHOW!"  Now I wait for the Acela back home to New Jersey.  Have a great week folks (join the Patreon!)