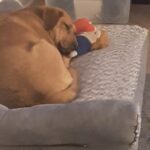 This week's blog was supposed to be about the erosion of etiquette at the theatre and how that spells so much more doom for society.  That can wait until next week.  This week, due to both inspiration and time crunch, I will be writing about the man that I think best embodies the Republican Party more than any human alive.  That man is Robert James Ritchie, AKA Kid Rock (there will be no pictures of Kid Rock due to me being scared off of using copyright-protected photos – podcast listeners know to what I refer – so pictures of my dog Cookie, who is dirty blonde and was found abandoned in a Kentucky trailer park, will have to act as stand-ins – the pic to the left is Cookie with her Donald Trump chew toy).
Now full disclosure – I am not one of these people who just reflexively dismisses Kid Rock like a progressive hack.  I own several of his albums and to this day will defend his breakout album, Devil without a Cause, as a great album (and Rolling Stone picked him as their 1999 male artist of the year for that album).  But given multiple decades to absorb the man's place in our culture, mostly against my will, I have come to see him as much more than a top tier artist of the 90s-2000s rap-rock hybrid era (Linkin Park as the best and most unscathed member of this genre).  I now see him as the embodiment of the modern GOP.
"American Badass"
One hallmark of Kid Rock's persona is a brash, flag waving patriotism that would come across as sacrilegious to anyone with a brain.  Rock's patriotism is the "How dare Colin Kaepernick kneel for the anthem – now watch two strippers twerk while I throw up middle fingers with the American flag in the background because AMERICA!"  Like the thousands of mostly white dudes across American sports arenas who scream, shout and stuff hot dogs down their throats as the anthem plays, but will condemn anyone who doesn't show proper respect (especially if they look different than them), Rock is the ultimate do as I say and not as I do patriot.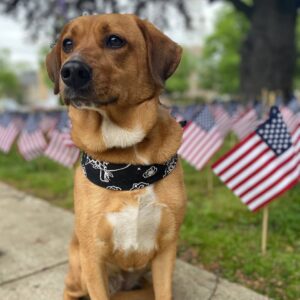 "Black Chick, White Guy"
Taylor Swift used country music as her path of least resistance in the musical world and then slowly, but surely, turned herself into a pop music megastar (I, for one, appreciate her honesty in making the full transition to pop, versus a lot of what passes as country music today, pop music with a little twang and a lot of fear of leaving the warm bosom of country music). Rock took a more conventional American path to music stardom – he immersed himself in Black art, rap to be specific, but like a stand up comedian failing to generate likes, he retreated into aggressive whiteness after his career regressed to the mean, after initial success (a song about an interracial relationship where he drops the N word might have been a harbinger of things to come – though artistically defensible when you hear the song, it becomes even more uncomfortable when the man becomes a Trump supporter who says things like "Fu*k Oprah" (disliking or disagreeing with Oprah is obviously not a crime or racist, but it certainly doesn't look or sound great when factoring the totality of the Kid Rock circumstances)).  But the point of this is using Black art/culture/proximity as a shield, but then denigrating Black people and supporting racist politicians when not appearing racist is no longer useful, is very GOP.
"I'm a Cowboy Baby!"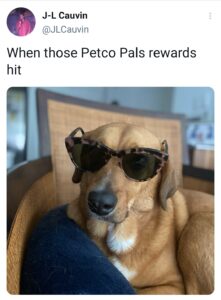 (Don't even try to tell me this is not a good song)  From what I have read Kid Rock grew up a well off suburban kid and has grown into a very rich adult.  But his image is clearly as a man of the trailer park-oxy abusing people!  From the stringy hair, the ratty mustache and the fur coat-wife beater couture, he is clearly cultivating an unemployed-just won a scratch off-working man-without a real job persona.  And is there anything more Republican than pretending to be one of the people?  From Reagan's actor-politician who hates Hollywood and Washington, DC to George W. Bush's Connecticut Cowboy to Donald Trump's deep contempt for his own voters, but willingness to be their "retribution," the modern GOP is one big cosplay act.  Only H.W. Bush seemed to be true to the fancy pants that he was in real life and he got voted out after one term.
"Only God Knows Why"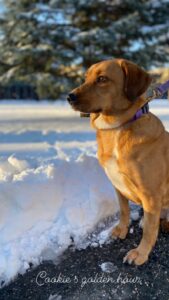 This song is a damn masterpiece. I know it is, because a friend of mine in college, who hated Kid Rock, was deeply distressed when he found out the song he liked was, in fact, a very off brand, auto-tuned ballad by Kid Rock.
If ever there could be an anthem for the modern, Trump GOP, I think it would be Only God Knows Why.  The lyrics that most reflect this are as follows:
I said it too many times and I still stand firmYou get what you put inAnd people get what they deserve
Still I ain't seen mineNo, I ain't seen mineI've been givin', just ain't been gettin'I've been walkin' that there line
So I think I'll keep a walkin'With my head held highI'll keep movin' onAnd only God knows why
The inherent contradiction in these lines, though poetically frustrating, are also the perfect embodiment of the modern GOP's hypocrisy.  I believe with all my heart that hard work and personal responsibility pay off, BUT IT IS  NOT WORKING FOR ME!  Well which is it?  Is it personal responsibility for everyone, or is it others who are not working hard, but for folks like Kid Rock, it is actually an unjust tragedy that his hard work is not paying off?  If not for his politics and generally offensive nature, I would say the song is a laudable lament of a world that seems to contradict the values it espouses.  But knowing now who Kid Rock is, it sounds more like hypocritical bitching and is there any better way to describe the modern GOP than hypocritical bitches?