I have been in Los Angeles for the last five days and it was a trip befitting my social media hashtag #ComedyMogul.  I was making big media appearances, performing at stand up clubs and engineering deals with one of the biggest chain restaurants in the country.  It was one of my most productive trips to the west coast ever, even though every plural in the proceeding sentence should actually be a singular.  As I write this in an airport motel with plans soaring uncomfortably close every 10 minutes I am beaming with a sense of pride that I managed to crush it on the #1 podcast on iTunes, had a great set at a comedy club and filmed it and helped start a potential big deal between the Cheesecake Factory and a new craft beer, ALL while managing to earn exactly zero dollars while doing it all.  This is what Black Twitter would call "Peak J-L." So here is the recap you have been waiting for.
Saturday – The Gentlemen's Lodge
My flight out was pretty uneventful.  My legs felt good because I was in the Extra leg room seats (still unfair that in this day of trans bathrooms a tall man must pay extra to be in seats that fit) and I watched Daddy's Home, a perfect airplane movie starring Will Ferrell and Mark Wahlberg (very funny throughout, not really sure why critics crushed it, but perfect way to pass 100 minutes on a cross country flight).  I also had a 2 hour conversation with the woman sitting next to me, who happened to work for digital advertising for YouTube. We had a fun chat about politics, millennials, digital ads (I told her the kinds that I am most likely to watch – so now she has a good sample study of comedy moguls'preferences) and how I can help my content get more views. She said I should aim to get to 5000 subscribers because then I have access to YouTube studios.  With just over 1500 subscribers at my current pace I asked her to reserve me some space in 2032 for me to record some killer content.
When we landed in LA I was greeted by my buddy Nick D. in his Mercedes and he drove me to my hotel in Studio City.  Thanks to Hotwire.com I got a great deal at a place named The Gentlemen's Lodge.  I figured the great deal I got was based on the fact that in Los Angeles, a place called The Gentlemen's Lodge would either be a far right enclave where conservatives hunted teenage boy and girl runaways for sexual sport or it would simply be an ironically named place where gay orgies were taking place.  Well, it turns out it was just a normal hotel, despite the presence of kids named Harper and Brooklyn roaming the hallways.  The rest of the day was uneventful as I prepared for a big next couple of days.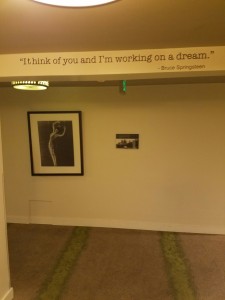 Sunday – Comedy Mogul Down!
I woke up at 4:45 am on Sunday because I never adjust well to the time zone change. But I felt energized and decided to get up and go for a run like I was the Rock sharing annoying Instagram workout pics.  Around 5:45 I started jogging on a quiet and empty road. Feeling good, like I might be able to churn out a couple of extra miles I made the mistake of relaxing and feeling a moment of happiness.  Just when those feelings infected me I tripped.  I rarely trip. It's sort of weird. I will sometimes have my foot catch on something and not trip either because of balance or gait or weight distribution but I rarely trip.  Well, about ten years of never trips caught up in one epic fall.  When I hit the ground I scraped my palms, busted open one of my knuckles, busted my knee wide open (it still has not scabbed yet 4 days later) and bruised (or worse) my ribs.  I don't even understand how I could have fallen only once and done that much damage to so many different body parts, but at my height maybe it's like falling from a 2nd story window.  Whatever the case I was basically a gimpy invalid the rest of the trip. But that didn't stop me from heading to Flappers in Burbank that night.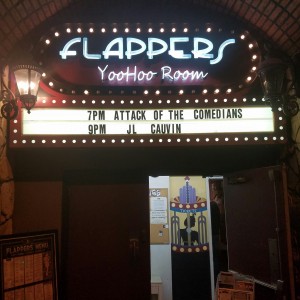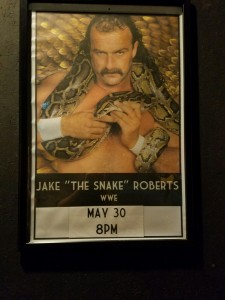 Despite performing at 1:20 am east coast time I had a great set closing the side room at the club.  Here is a quick clip of my new material about my dog Cookie. Enjoy:
Monday –  Cage, Crushing Carolla & Cheesecake 
Monday was celebrity day for me.  When I limped to the Starbucks across the street from TGL I was on line next to the actor who plays Luke Cage (co-star of Netflix' Jessica Jones and the start of his own Netflix series this Fall).  We both played it cool, which was refreshing – just getting treated like a regular Starbucks customer and not a Comedy Mogul.
That afternoon I headed to Carolla Studios and had a great appearance (best one of the 6 I have made).  You can listen to the episode here and also watch my new Carolla sketch video I made for the show:
But the biggest thing I did had nothing to do with comedy.  Ryan is the manager at the Pasadena Cheesecake Factory and a big fan of The Adam Carolla Show.  My friend's girlfriend is a waitress there and when Ryan found out last year that I was the guy that did the impressions on Carolla I began to see my bills shrink exponentially at the Cheesecake Factory.  As the second biggest regular celebrity at the Pasadena Factory (Terry Crews currently holds the #1 spot) I wanted to give back and show my appreciation for being treated so well.  And it turns out that a few hours before I went on the air I learned that Ryan was hoping to get Adam Carolla's new craft beer into the Pasadena Factory (yes I am aware that calling The Cheesecake Factory, "The Factory," is hugely douchey).  So on air I brought up the idea of Adam getting his Endless Rant IPA into the PCF and the idea was a hit with him and later his producers when I connected them to Ryan.  So now in addition to #ComedyMogul I am also a budding #CheesecakeMogul.  I have never read Trump's The Art of the Deal, but I am pretty sure I just wrote the sequel in Pasadena.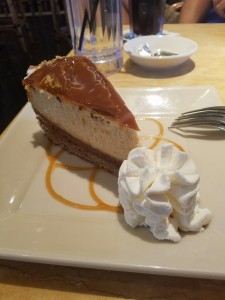 Tuesday & Wednesday – Sun, More Cheesecake & 2 Nicks
Tuesday was the only full day I had to soak up some Sun because, like The Nothing in The Neverending Story, dark cluds metaphorically and literally follow me.  After getting a little darker I then headed back to the Cheesecake Factory to get more free food and to soak up Ryan's praise since he had now heard the deal get sealed on air, along with his name said on the air.  I then ended the evening watching CNN in bed because I was too sleep to check out some LA shows. I fell asleep at 9:45pm local #RockStarLife
Wednesday was uneventful – met up with my buddy Nick Cobb and met his infant daughter (I asked her if she could put in a good word with me at MTV2) and completed my trip goal of hanging with only two different friends in LA and having them both be named Nick. Now I am about to go to sleep in my Super 8 Motel with jets lodly flying overhead.  Can't wait to get back to NYC and earn some money doing legal work, but to be fair this was as good an unpaid trip as I could hope to have.  Hoping some good things materialize in the next few weeks, but hopefully they don't pay.  #KingOfAllUnpaidMedia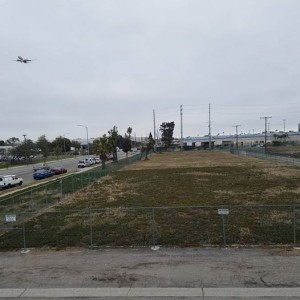 For more opinions, comedy and bridge burning check out the Righteous Prick Podcast on iTunes and/or STITCHER. New Every Tuesday so subscribe for free!