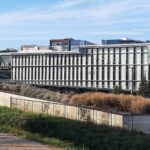 As I write this I am sitting in the café car of the Carolinian, the Amtrak route from Charlotte to NYC.  I performed in Raleigh, NC yesterday as part of my "Introduction/Farewell to America" Tour and the trip was well worth it, but not in the traditional sense of worth (e.g. profit, using train bathrooms that do not have The Shining-esque rivers of urine, etc.).  If the train home does not experience any more delays my totals for the last 36 hours will be: 20 hours on Amtrak, $50 profit, 2 college friends caught up with, 1 set that yielded some great things for the special taping in 15 days and a partridge in a pear tree.  With that, let's break down the details.
The Piss-Dodging, Salad Buying Train to Raleigh
Based on my last experience trying to get home from Philadelphia via Amtrak, taking a 10 hour train trip from Newark to Raleigh with only 2.5 hours to spare before showtime might be perceived as a risk.  After all it took me 5 hours to get home from Philly due to a 4 hour train delay. One of those delays would ruin the show, if you are doing the math.  But the train arrived in Newark on time and 9.75 hours later arrived right on time in Raleigh.  I did lots of comedy writing/fine tuning on the trip down so it was a productive trip, but the real success of the train ride down had nothing to do with punctuality.
Taking a piss as a man on public transportation is a tough proposition, if – and this is a critical if – if you care about the condition of the bathroom once you are finished.  On Too Big To Fail, my 2012 album, I was going through a Greyhound Bus phase where I was taking the bus line to a lot of gigs. I described trying to responsibly piss while on a moving Greyhound bus as the world's most challenging core workout.  On Amtrak I have perfected a left shoulder lean for balance to get over 95% of the piss in the toilet.  But when I entered the bathroom late morning on this train I could see that someone(s) without my core strength, tactics or ethics had used the bathroom and apparently believed that the toilet was something to be avoided at all costs.  The toilet area was covered in piss. Not a light drizzle or tasteful spritz, but a sloshy amount.  And as I positioned myself for what turned out to be an unexpectedly long piss (hydrate folks!) i noticed that the piss was slowly but steadily moving off the toilet area toward where my New Balance sneaker was positioned.  The was as close as a piss has come to an episode of 24.  This was Indiana Jones yanking his hat at the last minute except in this case it was a stream of stranger urine attacking my sneaker.  Finally my bladder was empty and I pulled my foot back with about 2 seconds to spare.  But the adventures were just beginning.
As the train pulled into DC I knew there would be an engine change as there are for all trains departing south or west from DC (when my comedy career finally is declared dead I would like to work for DOT on rail expansion, despite no experience in any related field – consider it payback for SNL allowing Kim Kardashian to host). In an effort to eat healthy I decided to get a salad since I knew there was a Chopt salad in Union Station.  When the train pulled in at 10:49 am I knew I had 19 minutes until the train left for parts south.  I was also in the business class (BALLER) car, which was the last car on a very long train.  But fortune favors the bold so I went in to the station, got myself a kale salad and made it back to the train with 8 minutes to spare.  How was I rewarded? With some guy sitting next to me for the rest of the ride once we arrived in Alexandria, the next stop.
On Amtrak they now do assigned seating for business class. That is fine, except some of these Amcucks don't realize they can change their seat.  And on top of that, they cannot see who they are selecting a seat next to when they need to choose a seat that is already partially occupied. So while a bunch of small women got to enjoy their entire trip solo, I had some guy cuddled next to me for the last 5 hours of the trip.  Fortunately for both of us I ended up doing a lot of game tape review (watching recent comedy sets where I realized that sets I thought were just decent were in fact outstanding – you are welcome Boston and Philly!) in the café car.
Showtime
I got to the club at 735pm and noticed that there were not many people in attendance.  At 8pm when the host went up I could hear that there weren't many people, but definitely louder than the few people I had seen when I entered the club.  It was a comparable crowd to the one I had in Philly, which was more expected in Raleigh than it had been in Philly.  The set went well (just reviewed it) and a few bits were off the charts so at least my primary goal of making the best comedy special of 2022 (presumably when it would air or be released)  still feels within reach even though my more immediate goals of happiness and profit seem woefully out of reach.  When you subtract my travel costs from my payout I made $50.  Now, the special makes economic considerations secondary but this felt like what a climate scientist feels when they see a dead coral reef: the future is bleak.
One of the highlights for me at the show was the fact that flanking the stage, in identical spaces on opposite sides of the stage were two friends from Williams (they knew each other but had no idea that the other was there until mid show).  Several fans new and old approached me after the show felt great, but I would be lying if it was not particularly nice to hear a fan say "Not afraid of burning in hell" which has become a bit of a catch phrase from Righteous Pk Podcast (my impression of Ron Reagan Jr's atheism commercials are basically my co-host at this point).  One reason that this new phase of my career feels like the worst is that when featuring you are in a city for a weekend. That allows you to settle in, socialize, etc.  These one and dones are sometimes financially and emotionally deflating, but they always force you into a wham bam thank you ma'am, maybe I will see you in a year if we are lucky existence.  I did get to have a beer with my Williams friends Matt and Pete after, during which I learned that their kids are big fans of my videos. So that was nice to hear, even if I will be dead by the time their kids can legally enter comedy clubs.
Back to New Jersey
When I got on the 10:13 train (currently we are 25 minutes behind scheduled as I type this) – interrupting this for a random musical comment. I don't know if any artist simultaneously wows me and annoys me more than Celine Dion.  Her version of "I drove all night" just came on my iPod and my God she can sing.  As long as I am not watching her in an interview or during some weird performance I am in awe of her.  Anyway, back to the blog – I get on the business class car and there are 5 people in the whole car.  5.  But guess where one of those 5 people is sitting? Yes – the seat next to mine.  I have no idea why someone would either pick or be assigned a seat next to someone (when I picked my seat a month ago the entire car was empty) but I checked on the Amtrak app and saw there were 7 sets of seats that were completely empty for the entirety of the ride. So I picked one of those. Now that I am done recapping time to go back and read. Just 7 more hours on the train to wonder WTF I am doing with my life. #Blessed