Before CNN Made The History of Comedy, Ken Burns Made COMEDY
Tonight, the highly anticipated and publicized series The History of Comedy makes its debut on CNN.  I will be watching, if for no other reason that I will need many laughs after watching John Wick 2.  But what has confused me is the lack of attention that legendary documentarian Ken Burns received for his 2 part series from 2015-2016 COMEDY.  Is it because he focused on the contributions of mostly African-American comedians, while the CNN series promises a more "mainstream" treatment.   For those that have missed it below are the YouTube links to the 2 parts of Ken Burns COMEDY. It is a valuable piece of entertainment history that should not be forgotten amidst the hoopla surrounding CNN's series.
Ken Burns Comedy: Episode 1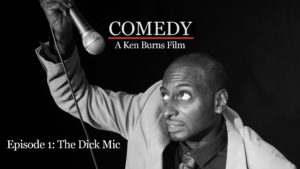 Ken Burns Comedy: Episode 2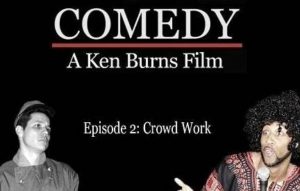 Get J-L's new stand up albums KEEP MY ENEMIES CLOSER &  ISRAELI TORTOISE on iTunes, Amazon & Google.