JL's New Album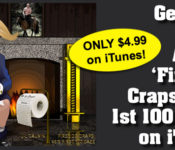 http://jlcauvin.com/?page_id=3578 target=self
J-L's Israeli Tortoise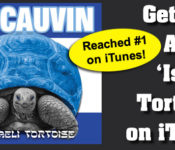 http://jlcauvin.com/?page_id=3578 target=self
The Righteous Prick Thankful List
Rather than make a bunch of stupid statements and jokes on social media on Thanksgiving (I will take one day off) I though I would just put out my official thankful list and then just relax and watch bad football, walk on eggshells at home avoiding the minefield of potential arguments and participate in nonstop eating.  So here are the things I am currently thankful for. Enjoy!
1) Gyp Rosetti –  For anyone expecting me to thank Walter White and the rest of the Breaking Bad ensemble, sorry to disappoint.  For my money ($13.22 last bank statement check) Boardwalk Empire's third season has been the best show on television in 2012.  And injecting fresh life into the show is the closest approximation to me on television: Bobby Cannavale's Gyp Rosetti. Tall, thick eyebrows and a temper that makes other bad tempers look irrational, Rosetti, although sometimes providing occasionally unintentional comic relief, is a charismatic terror and has added a constant tension to every episode, a description usually only reserved for shows like Breaking Bad.
2) Short comics who drive long distances – Two of my favorite road trips this year for comedy have been facilitated by short comics with incredible capacities for long stretches of driving (which helps because me behind the wheel equals certain death).  So thanks to Alex Barnett and Joe Pontillo.
3) The Adam Carolla Podcast – There are three reasons why I like Carolla.  The first is that his off the cuff humor provides around 9 hours of original content through his daily podcast and has more than once cheered me up on bad mornings.  The second is that he said that men are funnier than women.  The third is when he was asked to apologize he said the following (paraphrased): "I neve said women aren't funny. I said dudes are funnier than women. There is a difference there but people just want to turn it into me saying women aren't funny because that is simple and gives people an easier way to complain.  But to people who want me to apologize for this all I can say is I don't need you to support what I do so by all means lick my balls."
4) NBA League Pass – It has been a few years since I ordered the League Pass, but with the Utah Jazz making the playoffs last year it seemed like a great year to re-up.  I am just hoping Obamacare covers it under mental health.  By contrast, no thanks to Twitter and Facebook, which have already spoiled two games I had DVR'd.
5) 100+ people – My podcast (http://righteouspk NULL.podomatic NULL.com/) has varied from 900+ listens on an episode to high 30s on episodes, but I am guessing my average listens are between 100 and 150 per week so thanks for tuning in.  It is nice to know that even a few dozen people listen and enjoy.  The money and the opportunities are not coming my way in comedy so at least knowing some people enjoy and respect the work I am doing feels like a mini validation.
6) The Late Night Staff at the Morning Star Diner – Over the last year I have probably hung out with this crew more than most friends.  Whether eating after late gigs, late-night drinking or late night DVR catch-up these guys know my 2-3 orders by heart and always hook me up with the extra silver cup of chocolate milkshake (a lost diner art).  In unrelated news I will probably be a diabetic soon.
7) The Beardo – Seeing this new hat/face cover for winter months makes me happy.  Not because I want one or would not punch someone wearing one.  Rather, it means that perhaps the hipster/bearded (and dare I wish – alt folks) may be close to jumping the shark, if they have not already.  So if the pendulum switches back to confident people with punchlines who look employable outside of Williamsburg coffee shops then maybe I still have a shot.
Happy Thanksgiving.
Righteous P***k Blog
http://jlcauvin.com/?page_id=2 target=self
Righteous P***k Podcast
http://jlcauvin.com/?page_id=3524  target=self
J-L's Store
http://jlcauvin.com/?page_id=6149 target=self
J-L's Pandora Channel
http://www.pandora.com/#/j-l-cauvin (http://www NULL.pandora NULL.com/#/j-l-cauvin)